Welcome to our Reports, Codes and Permits page. Below you will find information related to the Fire Prevention division of Brighton Fire Rescue District.
Some facts about smoke detectors:
The life of a detector is 10 years from the date it is first powered up. If your home is older than 10 years and you have never replaced your detectors, they may be out of date.
You should TEST your detectors once a month.
You should change the batteries in your smoke detectors at least once per year, unless they have sealed 10-year batteries.*
You can easily maintain your smoke detectors by replacing the batteries and using a vacuum on them every so often
*Fire departments used to promote the "Change Your Clocks, Change Your Batteries" Program, however, as technology improves, we must change our message. Most new smoke detectors have sealed 10-year batteries, meaning you will never need to replace the battery. Instead you will need to replace the entire smoke detector every 10 years. Check the back of your smoke detector for the date of manufacture to see if it needs to be replaced.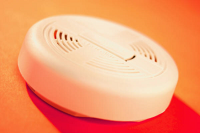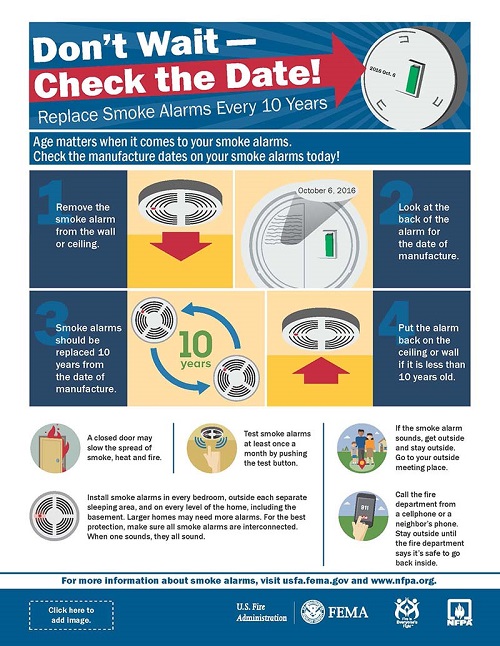 For more information email smokealarms@brightonfire.org or 303-659-4101.
It is also important to have a working carbon monoxide detector. Click below for information on why it's important to have a working carbon monoxide detector in your home.
All commercial buildings within our Fire District are inspected for code compliance on a yearly basis. Please click on one of the links below to get a copy of our workplace safety checklist that lists some common violations found.
If you have further questions please call Brighton Fire Rescue District at 303-659-4101.